---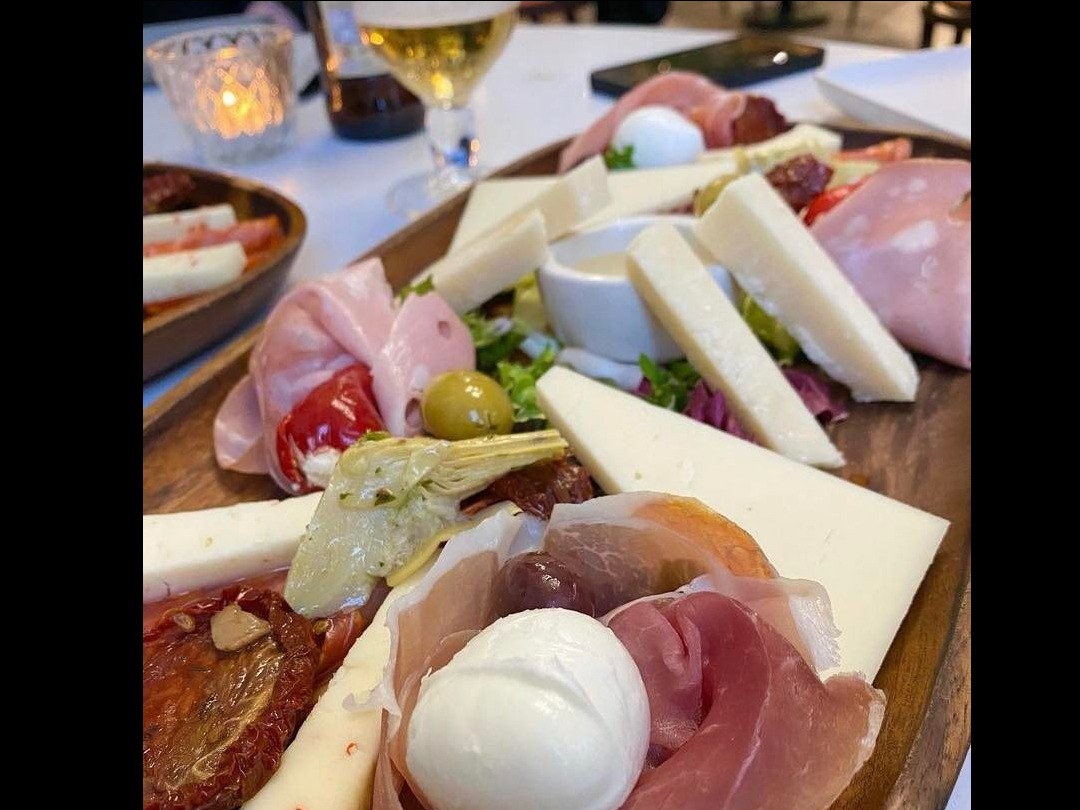 Reminding you of the good things in life.....
Lunch Menu
Sunday Lunch
---
Join us for Lunch Wednesday to Sunday....
Italians take food seriously...its like a religion in Italy and meals are treated as sacred moments to share with family and friends or even a quiet moment to yourself over a glass of wine or two. Whether it be for a long chilled out lunch or something quick on your lunch break....the team are sure to welcome you and make your experience one to remember. From Anti Pasti Boards, Fresh Seafood Boards, pastas, meats, risotto. Pizzas and lots more! It is so lovely to see you all on Sunday's for coffee, it really does have the feeling of Italy...chilling out and reflecting on the week and pondering over our lunch menu.
Our Bakery is in full flow by 9am serving fresh bakery bread, cakes, bakes and lots more. Our baskets are full of bread first thing in the morning...and if you get here in time it will still be warm! Nothing beats it! Be sure to get here in time for you sourdough!
Our breakfast is served every morning Wednesday to Saturday (Sunday's is a small bakery service and fresh coffees from 10am with Lunch served Sunday's from 12).
You an now order your delicious italian pizzas online all through the day. Busy at work? Want something different for dinner? Select a time you want to collect your pizza at any time then collect it later ready for dinner! You can do this via the website or through the app.
To book for lunch of dinner you can now book online www.diritasitalian.com or call the front of house direct on 01480 465737.
---
---