---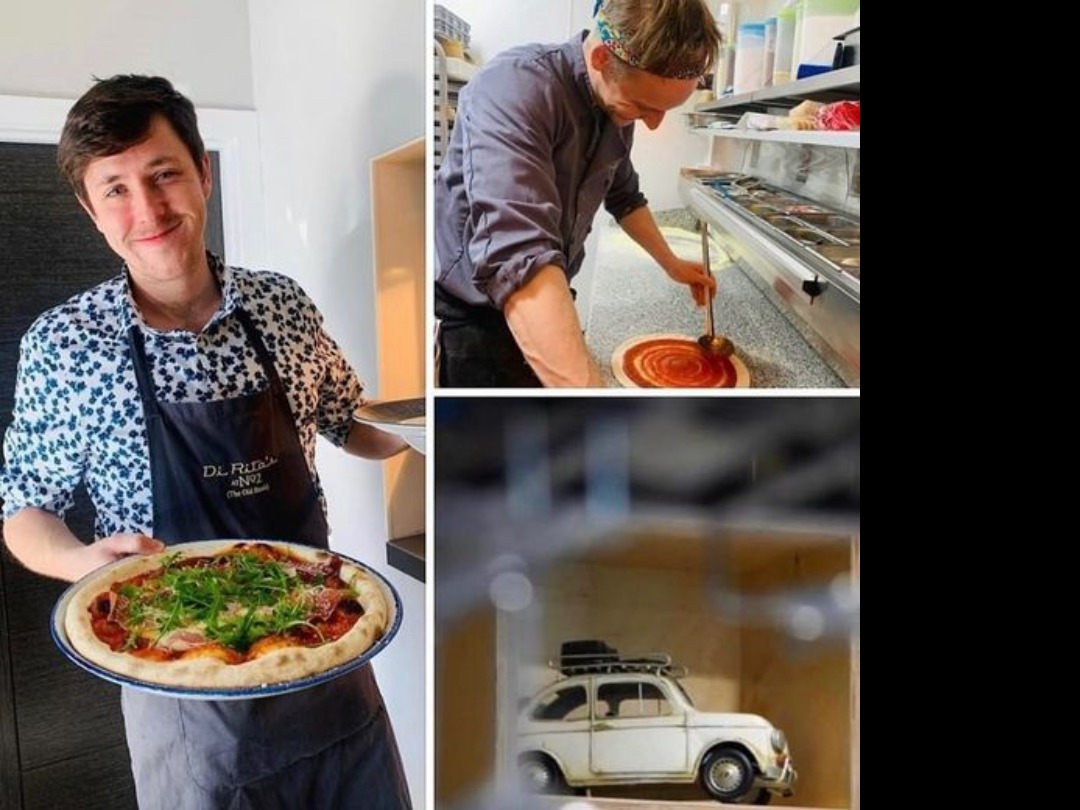 Order Online for Collection Takeaway- Quality Pizzas
Pizza Collection, Pizza Takeaway, Italian Pizzeria
---
You can now enjoy your favourite Di Rita's Pizzas by ordering online. Pick a time and then collect...you can even add a fresh tiramisu, or a freshly piped cannoli (and a bottle of our beautiful house wine). Its that easy! We treat our collection take away the same way as we do our restaurant - a take away with restaurant standards! Order from the website or download the Di Rita's App to keep up to date with news! (our Da Vinci Restaurant will be opening for evening service soon with a different menu and atmosphere to the Pizza Pasta Wine Restaurant) Online ordering available Wednesday to Saturday from lunch all the way through to the evening and Sunday lunch. Our customers are loving the facility to pick a time during the day when they are busy at work to collect their family dinner later!
Our pizza dough is made by hand and left to slowly rise for a very light and airy sourdough base. With fresh toppings cut at our deli, tomatoes and fresh wet mozzarella - all delivered weekly direct from Naples this will be sure to give you the taste of Italy with every slice! Its in our DNA!
The buzzy atmosphere of the Pizza Pasta Wine Restaurant demonstrates what happens when our chefs handle the pizzas with the same gravitas as fine dining! Join us Wednesday to Sunday whether that is to pop in for a coffee, a loaf of bread, or a delicious cake, or of course our delicious menu which runs from lunch all the way through to evening. Sunday we have a bakery service, fresh pastries, coffees from 10am and then lunch from 12. Sundays are a perfect family day here at Di Ritas.
Wednesday to Saturday from 9am and then Sunday from 10am until 3.30pm.
Love Team Di Rita's xxx
---
---