---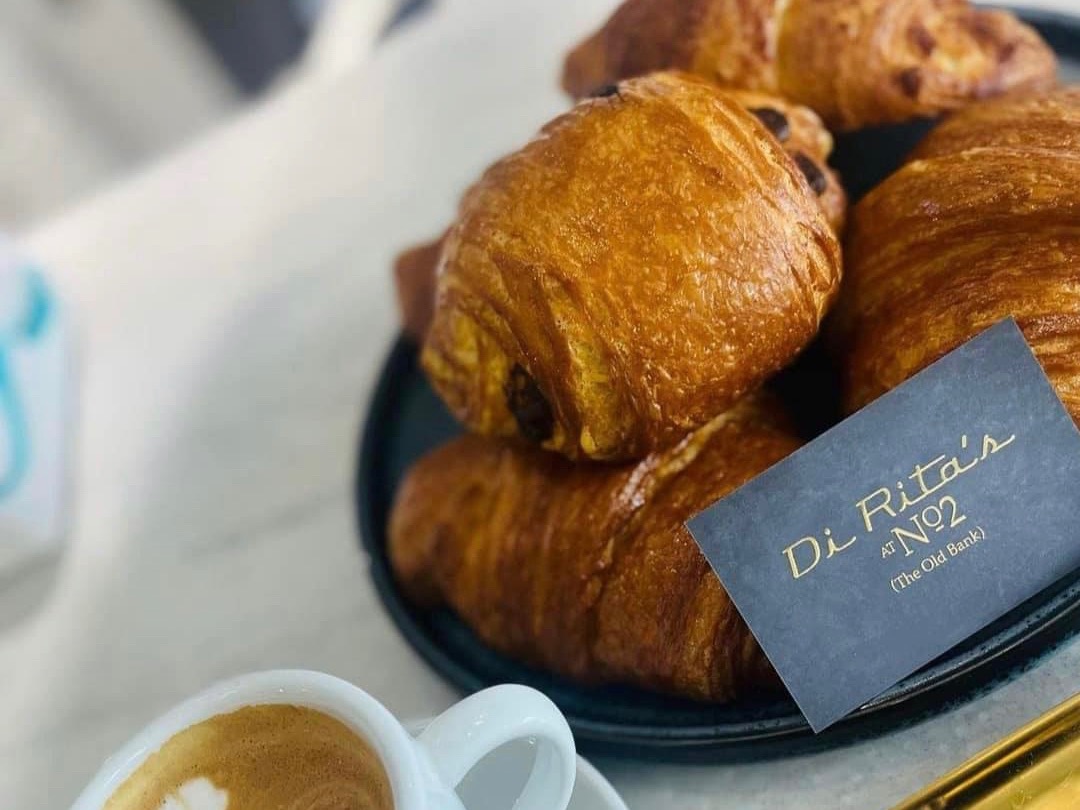 Di Rita's making waves with their coffee culture
Us Italians are pretty passionate about our Coffee. From a sit down coffee to a take away coffee... we make sure we have the best quality coffee, from Iced frappe for the summer to a Mocha with pure melted chocolate. Open Wednesday to Saturday from 9am and from 10am Sunday - serving Lunch every Sunday in both restaurants
The Neapolitan Culture of Coffee at Di Rita's - our Experience....
- Dairy free options
- Open all day
- Handmade bakery chocolates presented with every coffee
- Iced Coffees
-Mid Afternoon Coffee break
- The aromas of sitting amongst our Bakery
-Free Wifi
-Take Away Coffee
The Kimbo story starts over 50 years ago in Naples when three brothers started roasting coffee in their fathers Bakery and is by far the post popular in Naples. We work closely with Kimbo to guarantee the perfect cup of coffee.
When you come to Di Rita's, it is not just a coffee but a coffee experience - a gold tray of chocolates presented with every coffee is just an extra little touch. The warm family feeling you get every time you join us is something we are proud of. Here is what some of our customers have to say.....
"The most amazing Coffee"
"The Best Coffee in St.Ives - the freshest Cornetto" Sheryl Kent
"The best coffee outside Italy" Marc Jacob
"I could leave it at the fact that Di Rita's make the best pizzas in St.Ives and that would be worth a visit on it own but its so much more than that...its a slice of modern and classic Italy which is worth visiting for a morning cappucino or an evening meal" Ed Goodman
"The Coffee is lovely and their bread is to die for" Lesley Stephens
---
---