---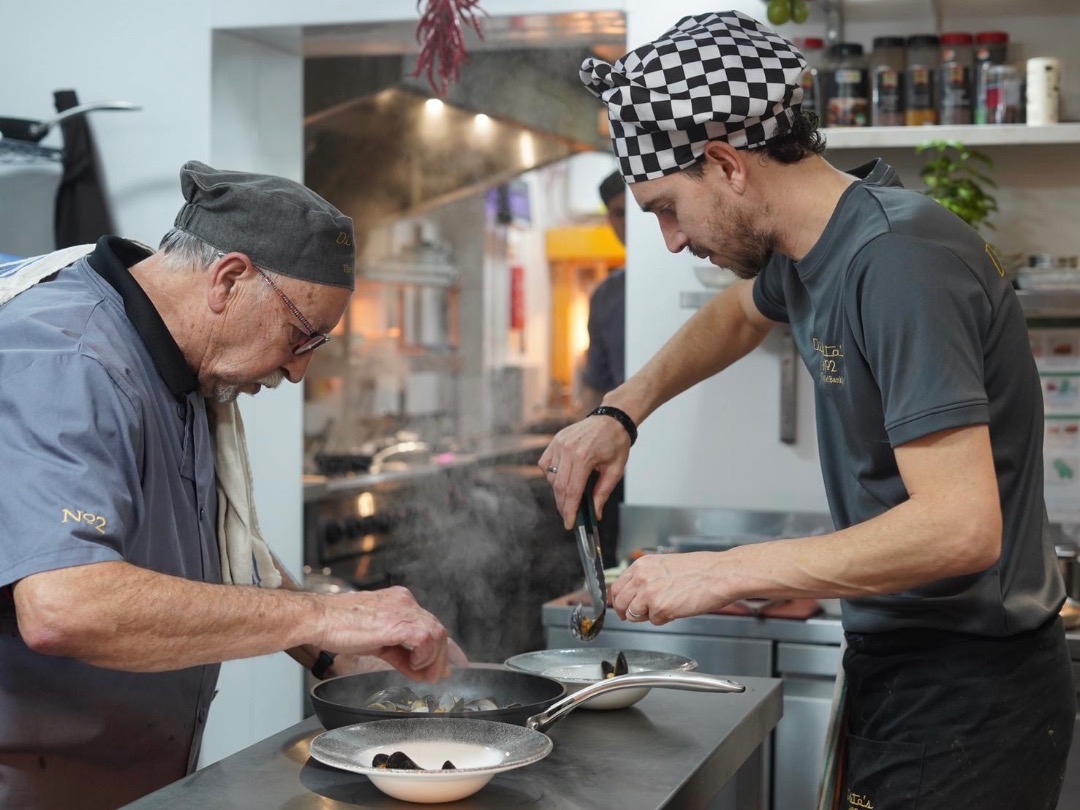 Guests can enjoy a culinary journey through two distinct experiences under one Roof
The Full Italian Experience
---
Welcome to Di Rita's, the epitome of Italian gastronomy nestled under one roof. We offer our guests the unique opportunity to embark on a culinary journey through two distinct experiences. Whether you prefer an elegant evening our Restaurant (The Da Vinci), savoring a seasonal menu, or a relaxed affair in Pizza Pasta Deli, accompanied by the aromatic scents of our bakery and deli, Di Rita's promises an unforgettable Italian experience from start to finish.
The Restaurant: An Evening of Seasonal Delights - our enchanting evening restaurant, where artistry meets cuisine. The Da Vinci showcases the mastery of our talented chefs, who craft a meticulously curated seasonal menu that showcases the best of Italian gastronomy. Indulge in a symphony of flavors as you savor every bite of our thoughtfully prepared dishes, each inspired by the freshest ingredients sourced from local markets. From delicate seafood creations to succulent meat dishes, The Da Vinci promises an unforgettable dining experience that will transport your taste buds to the heart of Italy.

Pizza Pasta Deli: All-Day Italian Delights For a more casual affair, wander into our lively Pizza Pasta Deli, where the aroma of freshly baked breads and the sight of savory pizzas being pulled out of the oven beckon you. Immerse yourself in the convivial ambiance as you choose from a variety of classic Italian pizzas, tantalizing pasta dishes, and other delightful delicacies. The Pizza Pasta Deli embraces the concept of all-day dining, ensuring you can satisfy your cravings at any time. Whether you're stopping by for a quick lunch or a leisurely evening meal, our friendly staff will ensure your experience is nothing short of delightful.

Bakery & Deli: A Culinary Haven At Di Rita's, we understand that no Italian experience is complete without the aroma of freshly baked bread and the allure of a well-stocked deli. Our bakery and deli, surrounding the Pizza Pasta Deli, offer an abundance of delightful treats for you to savor or take home. From artisanal bread to delectable pastries and the finest cured meats and cheeses, our bakery and deli present an array of authentic Italian flavors. Take a moment to peruse our carefully curated selection and indulge in the pure pleasure of Italian culinary craftsmanship.

Di Rita's is a haven for Italian food enthusiasts, offering two distinct experiences under one roof. Whether you opt for an elegant evening the Restaurant, immersing yourself in the artistry of our seasonal menu, or a relaxed visit to our Pizza Pasta Deli, surrounded by the sights and smells of our bakery and deli, you can expect a truly authentic Italian experience at every turn. From meticulously prepared dishes to delectable cocktails and the allure of fresh bakery delights, Di Rita's invites you to embark on a culinary journey that will transport you to the heart of Italy. Come and savor the full Italian experience at Di Rita's, where every moment is a celebration of Italian cuisine and culture.
---
---