---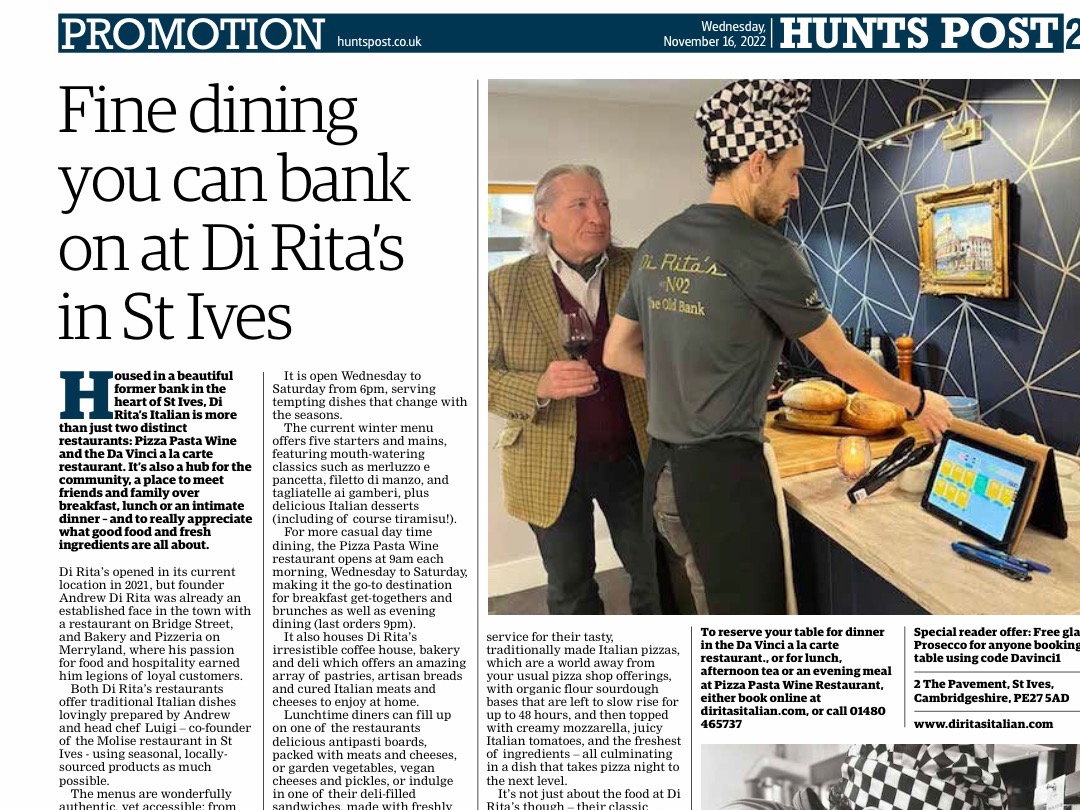 Di Rita's Smash Roast Dinners!
-
---
From a fully booked Sunday in The Da Vinci Restaurant we came away on a high... then opened up our emails the following morning to lots of 5 star reviews and kind messages! Thank you so much to everyone! Di Rita's is a family business so your kind words mean everything to us!
The best seller was the tender Porchetta and Roast beef - we are proud to be working with our butchers who have had a relationship with us now for a good old 40 years!
The Da Vinci Restaurant can be enjoyed through the week and weekends with our winters menu (Chef Andrew soon to be launching the spring/summer menu) and can now be enjoyed with our new Roast Dinner service... it is a real treat.
This means of course that we will always open on a Sunday - so that includes Mothers Day & Easter Day! Make sure you get booked in early to reserve your table!
To reserve a table in The Da Vinci Wednesday to Sunday visit our website for live available times or give our front of house a call on 01480 465737 www.diritasitalian.com #stivescambs #foodie #motherday #roastdinners #finedining
---
---