---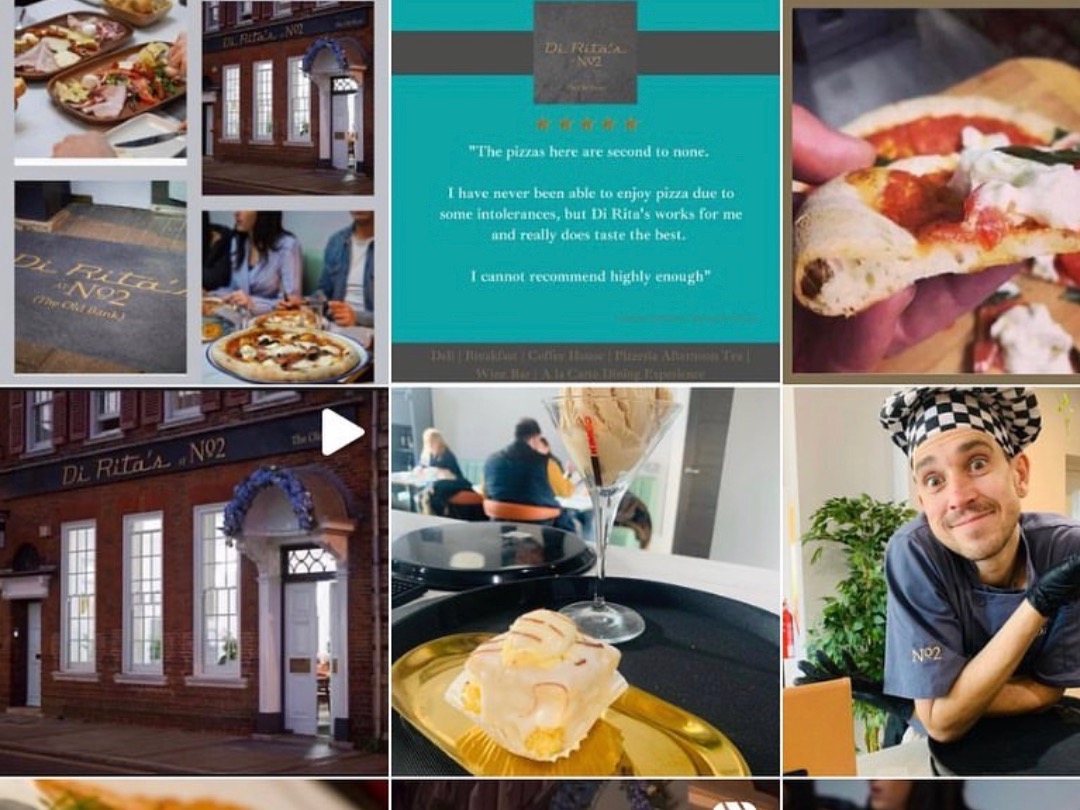 Beyond Service at Di Rita's
Beyond Service - The Full Italian Experience
---
When it comes to dining, there are some restaurants that go beyond simply serving food. Di Rita's at No2 is one such place, where stepping through the doors transports you to a world of authentic Italian flavors and warm hospitality. With a unique combination of a bakery, deli, and two distinct restaurants all housed under one roof, Di Rita's offers an unparalleled Italian experience that will leave you craving for more. Join us as we delve into the magical atmosphere and mouthwatering cuisine that make Di Rita's a must-visit destination for any food enthusiast.
A Gastronomic Haven: At Di Rita's, the culinary journey begins with their bakery, where the aroma of freshly baked breads and pastries fills the air. Indulge in a flaky croissant or a traditional cannoli paired with a rich espresso, and you'll feel like you've been transported to the charming streets of Italy. The attention to detail and commitment to quality shine through in every bite, making the bakery a perfect starting point for your dining experience.
The Deli Experience: Step further into Di Rita's and discover their inviting deli, offering an array of fine meats, cheeses, and Italian specialties. Here, you can select the perfect ingredients to create your own delectable charcuterie board or simply indulge in a mouthwatering panini bursting with flavorful fillings. The deli showcases the best of Italian artisanal products, allowing you to take a piece of the experience home with you.
Two Restaurants, One Roof: Di Rita's goes above and beyond by offering not just one, but two unique dining experiences. For those seeking a casual and vibrant atmosphere, the pizza pasta deli is the place to be. Enjoy classic Italian dishes such as Neapolitan pizza and pasta tossed in rich sauces, and a variety of delectable antipasti. This all-day dining option ensures that you can satisfy your Italian cravings whenever they strike.
If you're in the mood for an elegant and refined dining experience, Di Rita's evening restaurant is sure to impress. With an inviting ambiance, attentive service, and an exquisite menu, this formal dining setting is perfect for special occasions or romantic evenings. Indulge in a range of gourmet Italian dishes crafted with the finest ingredients, paired with a carefully curated selection of wines to complement your meal perfectly.
One of the defining features of Di Rita's is its commitment to creating a warm and welcoming atmosphere. The team takes pride in providing exceptional service and making each guest feel like part of the family. The family culture permeates every aspect of the dining experience, from the genuine smiles to the personalised recommendations. It is this attention to detail and passion for hospitality that truly sets Di Rita's apart.
When you step into Di Rita's at No2, you embark on a culinary adventure that encompasses the true essence of Italian dining. From the irresistible bakery delights to the authentic Italian deli, and the choice between the lively pizza pasta deli and the sophisticated evening restaurant, Di Rita's offers a dining experience like no other. The magic team's dedication to service and the genuine family culture shining through their food make each visit to Di Rita's a memorable and enchanting experience. So, come and indulge in the flavors of Italy and let Di Rita's transport you to a place where food, culture, and warm hospitality intertwine in perfect harmony.
#stivescambs #cambridgeshire #localbusiness #foodie #bakery
---
---