---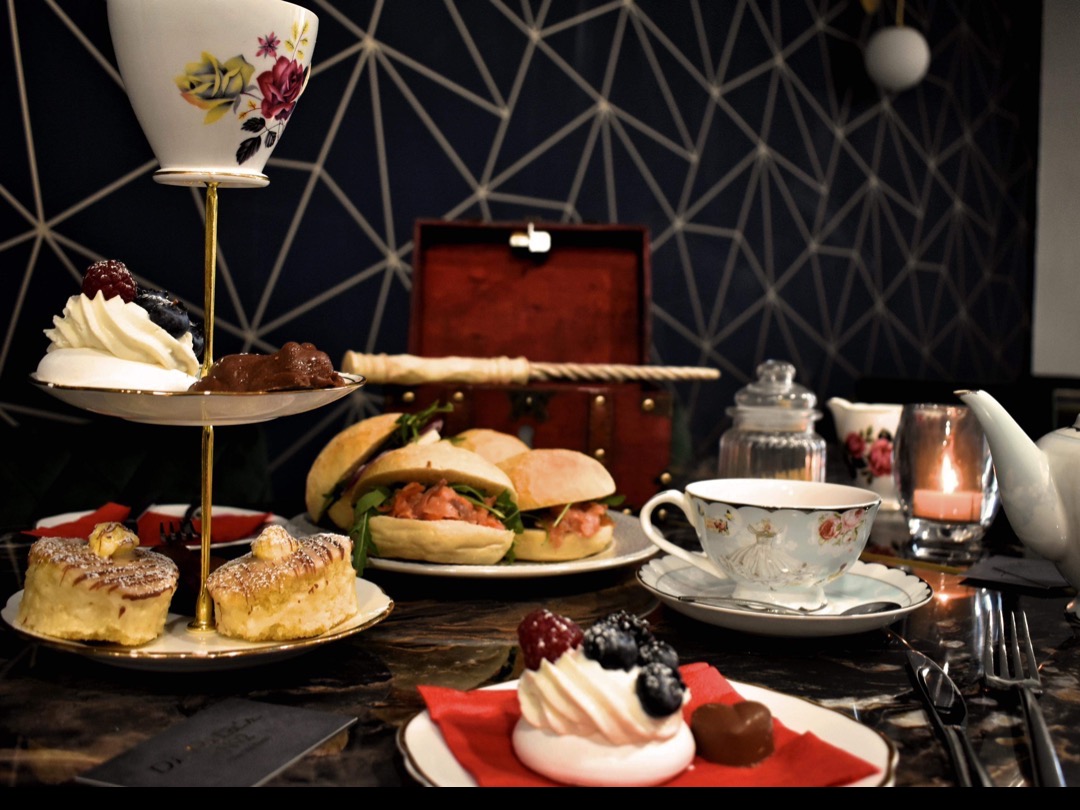 Mary Poppins Afternoon Tea at the Old Bank
A Beautiful Old Bank - Mary Poppins Themed Tea
---
Converting an old historic bank into a restaurant means it boasts stunning natural decor and now with our high spec finish and two restaurants within one building it is a place where we can all celebrate the love of food. Chef Andrew said "our plans to bring a deli, bakery and two restaurant all under one roof was to give the community options - to stay and eat or pick up deli ingredients to cook at home all the while eating great food. Our bakery is an old traditional bakery where we do everything in house using organic flour from Naples and our own sourdough culture - so all our cakes and baked goods are all natural using no preservatives or nasty chemicals"
Enjoy our bakery treats with a range of our different teas during the day. We have a range of teas one being our themed:
The Banks Mary Poppins Themed Tea
Our beautiful building which once was a Bank has lots of stories to tell behind the walls that go back years but what better theme than a classic film that was also set in the Edwardian Times as is the "Bank"… not to mention "George Banks" was a banker himself! Join us for a supercalifragilisticexpialidocious Afternoon of magic.
Welcome Drink – "Cherry Tree Lane" non-alcoholic
Fresh bakery rolls filled Cream cheese & salmon
A delicious ploughmans
Mary's Bakes Fresh Bakery Scones served with fresh cream & local Jam – served with Mary's Pot of Organic Tea.
A Spoonful of Sugar Treasure Chest (full of surprises - all you need to do is work out how to get into the chest)
25,00pp
Add a Villa Sandi Prosecco to your Tea and choose from Mary's medicine bottles to add to your Prosecco Cocktail. 7,50
#afternoontea #marypoppins #stivescambs #cambridgeshire #restaurant
---
---