---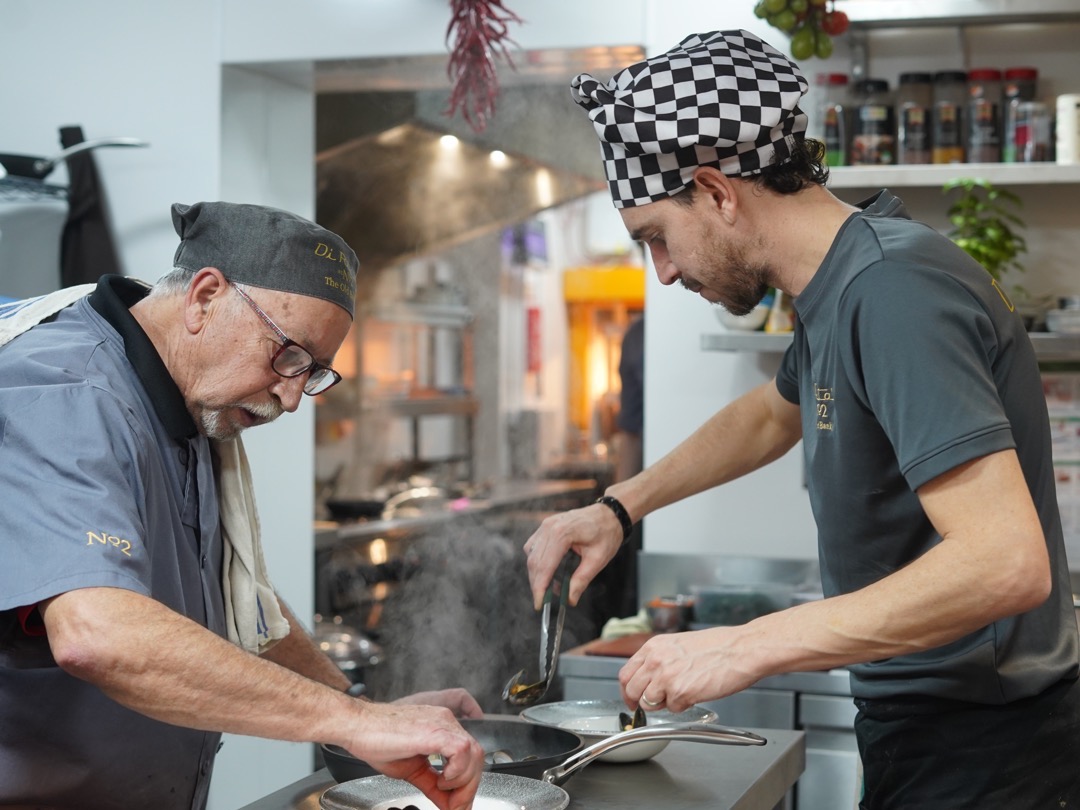 New A la Carte Restaurant - Father & Son duo takes St.Ives by Storm!
New Restaurant here at Di Rita's. We cannot wait to see you all.
---
We are ready for another lovely week with both restaurants now fully open! The weekend was just magical seeing our vision for the Old Bank come together with two different restaurants under one roof! Join us tomorrow from 6pm in our a la carte restaurant and choose from 5 delicious starters and 5 mouthwatering mains not to mention the desserts and exclusive Prosecco and wines.
When you dine in our Da Vinci a la carte Restaurant you have the table for the whole evening. The whole setting and experience should not be rushed and it is our aim to help you unwind and enjoy every moment. It was Chef Andrew's vision to create a place for the community to come for a dining experience that suited them - spending as much and as little as they like - weather that be a loaf of fresh bread and a coffee, to a pizza, a plate of pasta and a glass of wine or to dine in our a la carte restaurant. It is our aim that every customer feels welcome when they dine with us.
We also have the Villa Sandi Prosecco which is exclusive to the A la Carte Restaurant- this is a successful example of that special bond that exists between art and agriculture. Simply sit back and enjoy every flavour of every option made.
To book a table in our A la Carte Restaurant just give the front of house a call on 01480 465737 or book online on www.diritasitalian.com
---
---